Receive Excellent Treatment at Andover Smiles in North Andover
Andover Smiles in North Andover has treated our patients to top-of-the-line dental care since 2004. Over the decades, we've helped thousands of patients enjoy healthier and more beautiful smiles, plus the confidence to go along with them. We're all about patient care, and it shows in everything we do. Some benefits of our treatment include:
We're a low-key practice, and we'll never rush you in and out the door.
We focus on one patient at a time, personalizing your care to your unique needs.
We never overbook our schedule, so we run on time and won't keep you waiting.
We'll get to know you first as a person, so we can understand your smile goals and needs.
We'll make sure you completely understand your diagnosis and treatment.
We'll always give you courteous and respectful treatment.
Call Andover Smiles today at 978-396-3935 for a new kind of dental experience! Our office is easy to find on Turnpike Street, not far from Merrimack College and Starbucks. In addition to North Andover, we welcome patients from nearby communities like Andover, North Reading, Boxford, and Wilmington.
Discover Your New Smile With Help From Dr. Rinaldi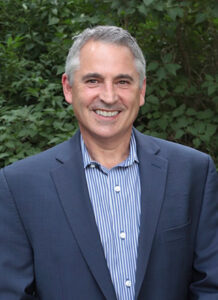 Dr. Steven J. Rinaldi heads up Andover Smiles, which he started in 2004 to fulfill his dream of owning his own dental practice. He received his dental degree from the Tufts School of Dental Medicine in 1987 and practiced with his father, also a dentist, for 13 years. He later moved to Andover and practiced at another local office before opening Andover Smiles.
Dr. Rinaldi has lectured internationally on topics such as:
Practice management
Customer service
High-tech utilization
Dr. Rinaldi loves keeping up with the latest dental techniques and routinely completes more than three times the required hours of continuing education. He has received training in:
Occlusion
Periodontics
Prosthetics
Cosmetic dentistry
Dental implants
When he's not at the office, Dr. Rinaldi enjoys spending time with his wife and three children, as well as playing tennis, golf, and basketball. He is well known in our area and enjoys being active in the community. He has coached youth sports and was president of the Andover Business Association.
Expect Top-Quality Dental Care from Dr. Dinyaryan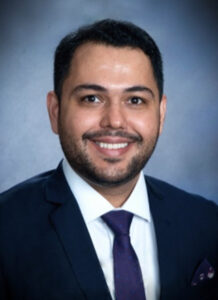 Dr. Khosrow Dinyaryan received his Bachelor of Science degree in Electrical Engineering from Azad University of Qazvin-Barajin. Upon arriving in the United States, he began his journey by attending the University of Massachusetts Boston. He graduated first in his class with distinction with a Bachelor of Science degree in Biochemistry. Then, he went on to attend the Tufts University School of Dental Medicine to begin his dental career.
Dr. Dinyaryan's enthusiastic and caring manner closely aligns with Dr. Rinaldi's philosophy of care. He is excited to meet you and serve your dental needs, providing you with the type of quality care you expect at Andover Smiles.
Treat your smile to outstanding care from Andover Smiles in North Andover. Call us today at 978-396-3935 to schedule your next regular checkup. You can also request an appointment online.